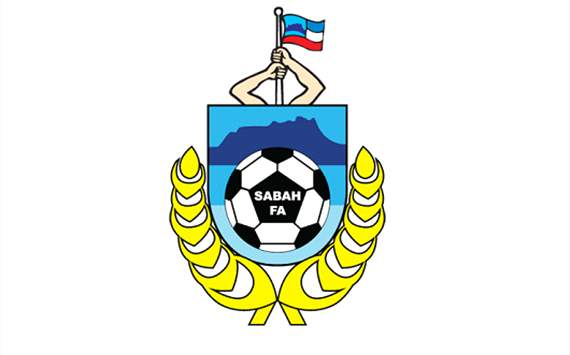 By Tharanidaran Nadarajah
It could be a tricky year for Sabah FA as they bid to outperform their Borneo rivals on all fronts, Sarawak FA.
2012 SQUAD LIST
Goalkeepers
Azizon Abdul Kadir, Irwan Jamil, Syed Adney
Defenders
Mafry Balang, Ronny Harun, Mohd Reithaudin Awang Emran, Mohd Fariss Azlan Mat Isa.
Midfielders
Sumardi Hajalan, Brendan Gan, Zuraindey Jumai, Alto Linus, Kumarasamy Thanaraj, Rosdin Wasli, Shahrul Azhar Ture, Saffuan Ibrahim, Radzi Mohd Hussin, Sabri Sahar, Sharudin Yakup, Naim Ahmad.

Forwards
Razlan Oto, Bobby Gonzales, Zainizam Marjan, Juffry Omopor, Leopold Alphonso, Michael Baird.
Last year, it was a mixed season for Sabah, as they performed admirably in the Malaysia Cup, but struggled immensely in the Super League. Trailing champions Kelantan by 28 points, Sabah eventually finished 10th with only seven wins throughout the season.
Nonetheless, the positive mood is high in their training camp this year, with some interesting signings being made by manager Shariman Abdullah and coach Justin Ganai.
They have snapped up the likes of Brendan Gan, Ronny Harun, Bobby Gonzales, Michael Baird and Irwan Jamill to bolster their current squad.
Gan will prove to be a valuable asset for the Sabahawks after impressing in the A-League with his dazzling performances week in, week out. The former New South Wales Premier League Player of the Year, will be joined by Michael Baird, who comes in from A-League side Central Coast Mariners.
Meanwhile, defender Ronny Harun was signed to ameliorate their defence. Harun, enjoyed a successful short spell with Terengganu FA, winning the FA Cup and emerging as runners-up in the Super League.
The Hawks' attack looks competent with Gonzales and Baird upfront. However, their overall competency still appears to be a question mark for many, as we edge closer to the opening fixture of the Super League.
With the likes of Selangor, Kelantan, and Terengganu all posing serious threat in the league, Sabah will have to maintain their status as underdogs, and work hard to be mroe than just pushovers. However, with likes of Baird upfront, we could very well see a surprising repeat of the Scott Ollerenshaw era.
2011 SEASON

Super League
Tenth
FA Cup
1st Round
Malaysia Cup
Quarter-finals

TEAM INFO

Home Stadium
Likas Stadium, Kota Kinabalu
Team Colours
Red (H)
White(A)
2012 Verdict
Darkhorses